Lenten Daily Reflection 2020-03-25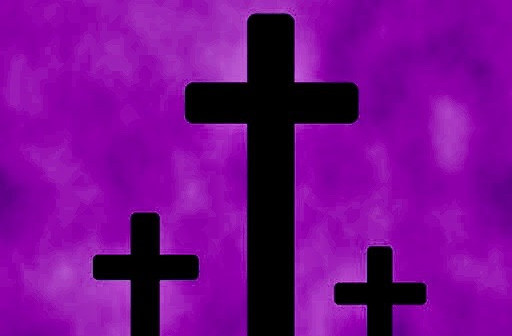 1 Corinthians 12:1-11
12Now concerning spiritual gifts,* brothers and sisters,* I do not want you to be uninformed. 2You know that when you were pagans, you were enticed and led astray to idols that could not speak. 3Therefore I want you to understand that no one speaking by the Spirit of God ever says 'Let Jesus be cursed!' and no one can say 'Jesus is Lord' except by the Holy Spirit.
4 Now there are varieties of gifts, but the same Spirit; 5and there are varieties of services, but the same Lord; 6and there are varieties of activities, but it is the same God who activates all of them in everyone.7To each is given the manifestation of the Spirit for the common good.8To one is given through the Spirit the utterance of wisdom, and to another the utterance of knowledge according to the same Spirit, 9to another faith by the same Spirit, to another gifts of healing by the one Spirit, 10to another the working of miracles, to another prophecy, to another the discernment of spirits, to another various kinds of tongues, to another the interpretation of tongues. 11All these are activated by one and the same Spirit, who allots to each one individually just as the Spirit chooses.
This passage declares, very clearly, the power of diversity and cooperation. Each and every person is given, through the Holy Spirit, different gifts, talents, and abilities. But Paul's words here remind us that they are all holy, and come from God. A community cannot exist at its fullest potential without all kinds of people and each person's uniqueness. We cannot be whole without each other.
We can see this to be true in many aspects of our lives. We see the power of diversity in community at church, where all of us can share our strengths and talents in different ways to make a powerful whole. I see it in my work at the public library. The library has a large and very diverse staff, with different interests, strengths, passions. The patrons who come through our doors every day are varied and wonderful. New York City itself, a wildly diverse human ecosystem, a true city of the world, is made more powerful by the array of millions of amazing and unique New Yorkers.
So I know this passage is true, because I live in the evidence of its truth. We cannot be whole without each other.
This idea may seem ironic and painful, during this time of "social distancing", quarantine, and isolation. But I think we are seeing the power of diversity and cooperation distinctly, even now. I felt joy and relief and gratitude to be together with you all (as much as we can be right now) for our virtual church service on Sunday morning. There have been a lot of phone calls with family and friends in these past two weeks, and we've seen an amazing amount of digital connection efforts, from famous celebrities to public organizations to the individual people we know and love. Even in this very difficult and scary time, we see all kinds of people, inimitable and beautiful, bringing their talents to bear to bring us together, to unite us, with the power of the gifts of the Holy Spirit.
Thank you, each of you, for sharing your gifts and talents, and for making me and everyone around you more whole. I wish the best to you and your families and loved ones.