Lenten Daily Reflection 2020-03-23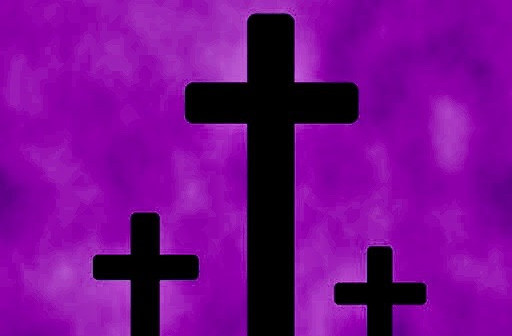 Psalm 95:1-7 Venite
1 O come, let us sing to the Lord;
let us make a joyful noise to the rock of our salvation!
2 Let us come into his presence with thanksgiving;
let us make a joyful noise to him with songs of praise!
3 For the Lord is a great God,
and a great King above all gods.
4 In his hand are the depths of the earth;
the heights of the mountains are his also.
5 The sea is his, for he made it,
and the dry land, which his hands have formed.
6 O come, let us worship and bow down,
let us kneel before the Lord, our Maker!
7 For he is our God,
and we are the people of his pasture,
and the sheep of his hand.

Psalm 100 Jubilate
1 Make a joyful noise to the Lord, all the earth.
2 Worship the Lord with gladness;
come into his presence with singing.
3 Know that the Lord is God.
It is he that made us, and we are his;
we are his people, and the sheep of his pasture.
4 Enter his gates with thanksgiving,
and his courts with praise.
Give thanks to him, bless his name.
5 For the Lord is good;
his steadfast love endures for ever,
and his faithfulness to all generations.

Have you ever thought about Old Friends from your youth, these two Canticles are my Old Friends. They were there every Sunday from 1st grade until my 24th year of life. At St George's Church in Manhattan for Sunday School and then into my years at their Summer Camp, Morning Prayer was the Sunday worship. These two Canticles in addition to The General Thanksgiving, various Collects and my favorite, Prayer of St Chrysostom ,were how we worshipped. Holy Communion as it was called in the 1952 Prayer Book was celebrated on the first Sunday of the month and at Christmas and Easter. This is what I thought was the normal.

It wasn't until I went to college, in my junior year, when I joined the Canterbury Club ( EPISCOPAL) that Communion was worshipped every Thursday morning at 8 , that I saw something different from my Normal. Not only was it totally different, but we had Father Davis as our Chaplain. I had never called any minister Father, ours were called Mr. our sometimes referred to by their first name. The service was HIGH CHURCH. I was used to St Georges, which I later found out , was LOW CHURCH. In my Senior year I was asked to be the President of the club, and I asked why me? I was told it had to be a male. So I went along with it. I later found out that the Long Island diocese was one of the last to allow women priests.

This brings me to the present at Holy Apostles where we have found a home. I still miss my Old Friends and I hope that some day in the future I will see them. But until then I give you my request that if you haven't looked at the Prayer Book's first pages and Morning Prayer, give it a look see, it takes only ten minutes to read through it and then look at Evening Prayer, which at St George's Camp was called Vespers , every Sunday, you may also find them as New Friends !!!