Advent Daily Reflection 2020-12-23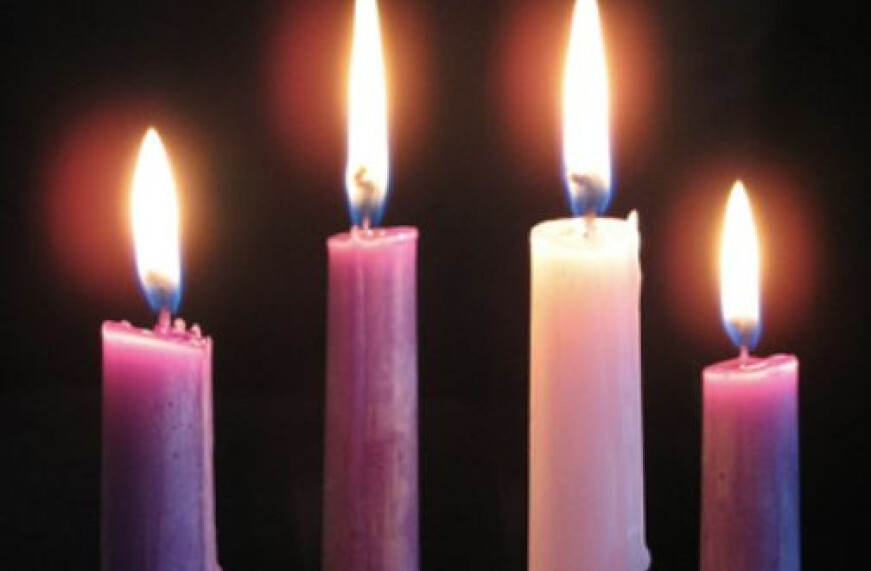 Matthew 4.14-16
So that what had been spoken through the prophet Isaiah might be fulfilled: "Land of Zebulun, land of Naphtali, on the road by the sea, across the Jordan, Galilee of the Gentiles— the people who sat in darkness have seen a great light, and for those who sat in the region and shadow of death light has dawned."
This morning, right before sitting down to consider this passage from Matthew, I was reading the paper. My eye seemed to wander to every article that was dismaying and sad, and some I read aloud to my husband James. After about the third upsetting article, James got up and said "Okay, enough!" Indeed.

I find that distressing news can draw me in. If I am feeling generous to myself I might say that I feel the need to read reports of things, such as human rights violations, the plight of migrants, the personal stories about Covid, not just to stay informed as a good citizen, but as a witness and in solidarity with all the citizens of the world. This can help me clarify my own values about how I want to live and contribute to our world, and can draw me closer to living the message of Jesus.

But if I am to be honest, there are other less righteous reasons I can be attracted to sad news about the world. Sometimes, if I am in a period of struggle, it can feel validating to read that others struggle. If I am feeling particularly negative, it can reflect back to me that the world is a dark place. If I am angry, it can convey to me that there are reasons to stay in anger. Sad news can feed our narcissism, that need to see our own inner-state reflected in the world around us. When we are in this place there is no room for "light," only our own need for validation. That place is where I started out this morning.

Upon reflection this passage reminds me that, as difficult as it may be to do so, I need to embrace the light of God, even when the shadow of death seems ever present. Using sad news for my own emotional needs, while human, is stagnant and does not bring about any positive change. The example of Jesus, in this passage beginning his Galilean ministry, is one of action to address the suffering of people. Jesus never diminishes the suffering of others or even his own suffering, and for me that makes his message of the light all the more powerful. I need to continually work on allowing God's light to guide me out of the dark, and lead me to a meaningful path closer to God.