Advent and Christmas at Holy Apostles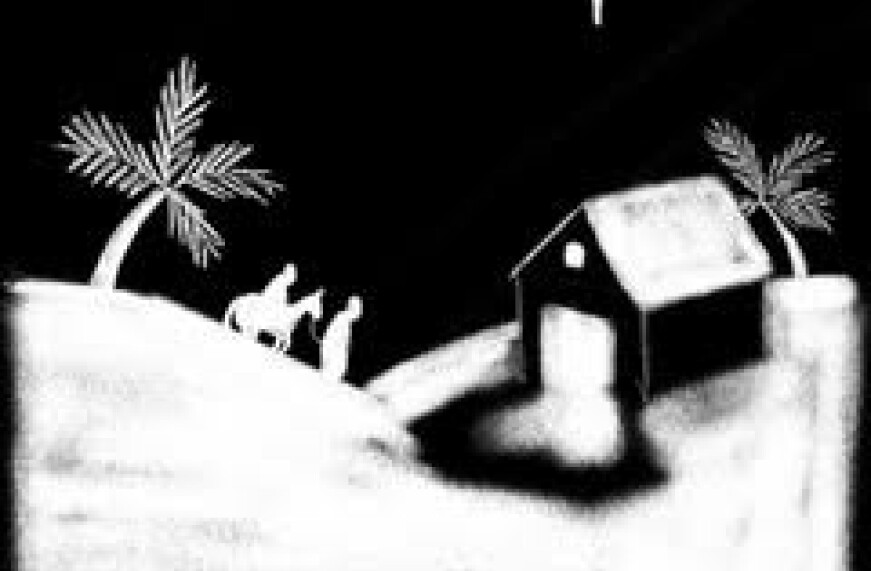 On the first Sunday in Advent, we pray to God to give us the grace to cast away the works of darkness and put on the armor of light. After these past 20 months, we are experiencing this prayer differently - it seems more embodied and real to us; with the coming of shortest day of the year and the long winter nights, we feel the darkness around us and many of us are struggling with depression, anxiety and stress. We can forget to ask God to help us see us through the darkness and point us to the light and the hope that we find in Jesus. Advent is a time in our church year that reminds us of God's presence and the promise of new life, new hope in Jesus - and we remember to ask for God's help.
Join us this Advent as we journey through the darkness and the wilderness to the light of Christ. Advent begins Sunday, November 28th
Worship: Sundays
8:30am This Little Light (a service for 0-5 year olds and their families)
10am Main service
Worship: Christmas Eve
In person Christmas Eve service with carols, the choir, candles and communion.
Join us as we come together in person to celebrate the Incarnation with a traditional Christmas Eve service filled with the joy and the sounds of Christmas. We are excited to welcome folks back into the church this year for this beautiful service.
This year we will have 2 identical services, 4pm & 6pm with a limit of 85 parishioners at each service. Preregistration will be required, available on this website in early December. Vaccines are Required for ages 5 and up, and Masks are Required for all. Due to COVID, we will not be able to accommodate those who have not reserved in advance. We continue to keep the safety and health of all our neighbors as our top priority and thank you in advance for following the guidelines.
Reflections: Daily
Daily Advent reflections by members of Holy Apostles. Reflections are emailed out daily and can be listened to on Spotify or iTunes (Holy Apostles Brooklyn Podcast). Join our mailing list.
Contemplative Prayer: Wednesdays
A weekly virtual Zoom prayer practice where we pray scripture together in the ancient form of Lectio Divina. Wednesdays at 7:30am: November 24th, December 1st, 8th, 15th & 22nd. Please sign up by emailing Mother Kimberlee.
Book Group: Saturdays
This Advent we will read With Sighs Too Deep For Word: Grace and Depression by A. Robert Hirschfeld (available on Amazon and eBook). Stay in your PJs, bring your coffee or tea and come meet on Zoom Saturdays, December 4th, 11th & 18th at 8am. Please sign up by emailing Deacon John: click here. To buy the book at amazon you can click here.
About the book: The stigma around mental illness in our culture has had a damaging effect on those who suffer from its grip. As a priest and bishop, Hirschfeld has quietly and secretly been in treatment for depression for decades but now shares his own experience publicly. In this book, he offers short meditations, prayers, and suggestions of how one can follow and call upon Jesus for strength and peace during times of emotional upheaval. Christians often feel that their experience of depression or mental illness is a reflection of a deficit in their faith. As a result of seeing depression as a moral shortcoming or spiritual failure, we risk more damage to ourselves and even hurt those around us by denying what is really going on. This book, with its prayers and practical suggestions for spiritual and creative practices and resilience, can be a companion for those who suffer so that they may know more deeply the resilient love of Jesus.
Art: Sunday late afternoon
This Advent, our friend, artist, iconographer and priest, Regan O'Callaghan will return and lead an online group reflecting on Biblical scripture with reference to hands. We will be invited to explore and meditate on different scripture each week through drawing and mark making using pencil, charcoal and pastel. Open to all skill levels. Materials will be provided ($50 class and materials fee). Sundays at 5pm November 28th, December 5th, 12th & 19th. Please email Mother Sarah to sign up.
Crafts: Sundays after the 10am
We are offering two fun in-person opportunities to gather and craft. Wreath making will be on Sunday, December 5th ($25 fee per wreath). Ornament making will be Sunday, December 12th (no fee). Advance sign up is required.